Dessert / Snack / Vegetarian
All chocolate fondant with Choko blanc centre
0 person likes this recipe persons like this recipe
Preparation tips
2 eggs
50 g sugar
30 g flour
100 g butter
100 g dark dessert chocolate
Choko Blanc spread
Preheat your oven to 200°C
Whisk the eggs with the sugar
Add the flour and mix well
Melt the butter and chopped chocolate gently in the microwave (450 watt power setting).
Add to the first mixture and mix well
Pour a little batter into muffin tins
Add a dollop of Choko Blanc spread to the centre
Pour a little chocolate mixture over the top
Bake for 12-15 minutes at 200°C
Leave to cool before removing from the mold.
These individual cakes can be eaten cold or warm.
NOISERAIE PRODUCTS
USED IN THIS RECIPE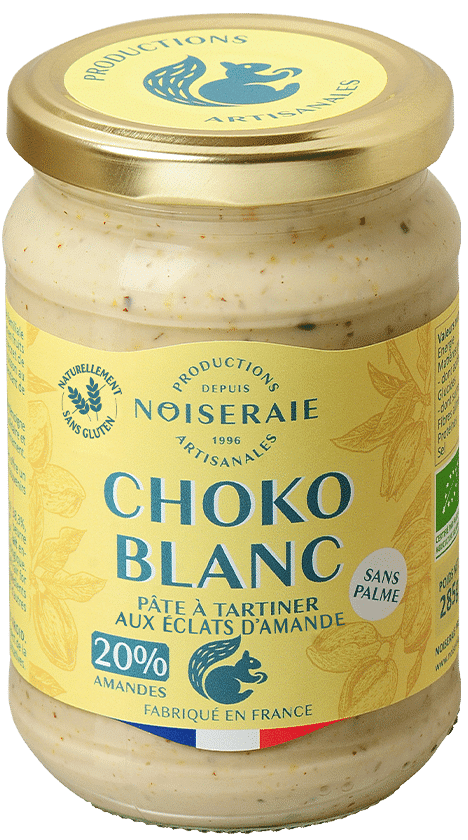 CHOKO BLANC
PALM FREE